Fireflier Lighting is a professional lighting designer&manufacturer for led industrial lights. The LED High Bay Lights are our most popular light in the market out of our rich experience in factory lighting field. We have done thousands of lighting projects for our customers all over the world. To meet our clients' requirement, we have designed different types high bays,including Linear LED High Bay Light, UFO Led High Bay Light, Module LED High Bay Light,E40 LED High Bay Light, Bell Type LED High Bay Light. Besides, we designed different functions for our high bay based on our clients need, such as emergency, dimming, with sensor, with bracket, with different color and so on.
This time we want to share with you our most popular type LED High Bay Light–UFO LED High Bay Light, let's check what we have done for this UFO LED High Bay Light.
Unique design high light transmittance anti glare lens:
White or Black finish color is optional:
Center ring color can be customized:
Our UFO LED High bay light can be with microwave sensor&Daylight sensor:
UFO LED High Bay Light with Bracket can be installed on the wall or pole:
UFO LED High Bay with cover for shopping center or factory lighting: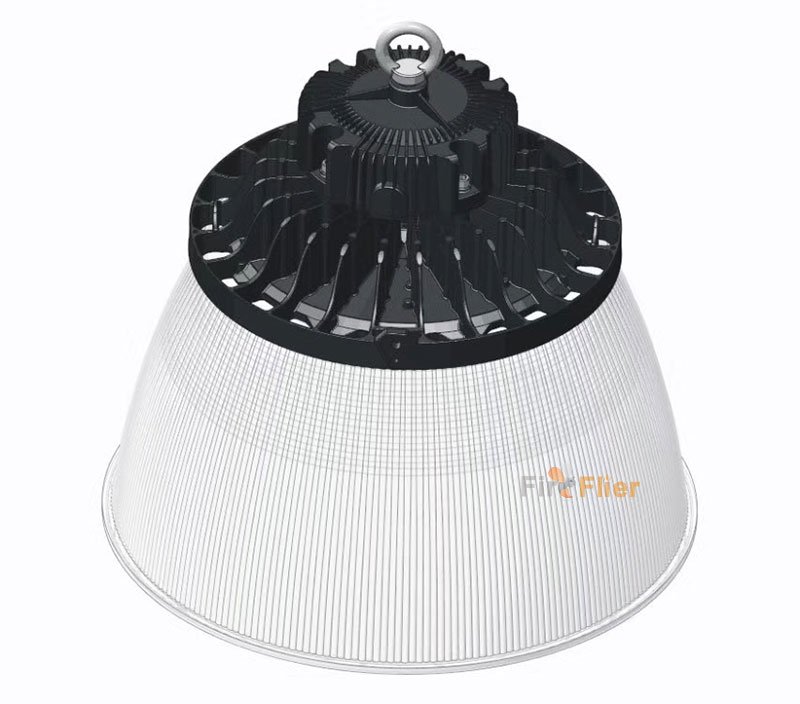 UFO LED High Bay with E40 Base for direct replacement of conventional light:
Besides, we have also designed emergency model,1-10V dimming model, 347V and 480V input voltage model,and so on. If you are interested to know more, please contact us soon.